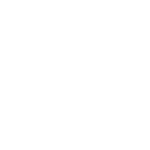 C WORLDWIDE FUND MANAGEMENT S.A. 1, RUE SCHILLER, L-2519 LUXEMBOURG
ABOUT C WORLDWIDE ASSET MANAGEMENT
C WorldWide Asset Management is a focused and independent asset manager, who offer high-quality asset management products based on a structured and focused investment strategy.
Their objective is to deliver consistent, long term asset growth for the investors.
The combination of a unique investment philosophy based on careful stock-picking and long-term global trends coupled with a stable team of experienced portfolio managers, has since 1986 resulted in world-class investment results.
The product range includes discretionary asset management services and mutual fund products. The strength of the products derives from a long tradition in active asset management, experienced investment teams as well as a number of strong products, based on a structured investment strategy. The investment strategy is focused on investments made in a selected number of companies starting with analysis of long term global trends combined with stock picking based on in-depth knowledge of each single company.
This strong focus and no compromises strategy is one of the reasons C WorldWide has achieved a position as one of the leading independent asset management firms in Europe.
C WorldWide Asset Management Fondsmaeglerselskab A/S is under the supervision of the Danish Financial Supervisory Authority (FSA).
Find out more about C WorldWide Asset Management.