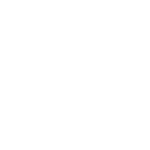 C WORLDWIDE FUND MANAGEMENT S.A. 1, RUE SCHILLER, L-2519 LUXEMBOURG
THE FUNDS
C WorldWide Asset Management provides high-quality asset management products based on a focused investment strategy.
The product range includes discretionary asset management strategies and mutuals fund products. The strength of the products derives from a strong performance culture and long tradition in active portfolio management, as well as experienced investment teams. The products are focused in terms of number of stocks and the investment style is founded on a thematic view to investments, combined with fundamental stock picking based on in-depth knowledge of each single company.
The table below shows our funds. Please be aware that by clicking on each fund you will be forwarded to the website of C WorldWide Asset Management.
All figures are based on past performance. Past performance is not a reliable indicator of future performance. Where the currency selected for comparison is different from the currency used by the investor, the return of the investment may increase or decrease as a result of currency fluctuations. The figures are net of fees. Other fees, incurred by the individual investor, such as custody fees and transaction costs, are not included.